Past Models
Retired travel trailers and touring coaches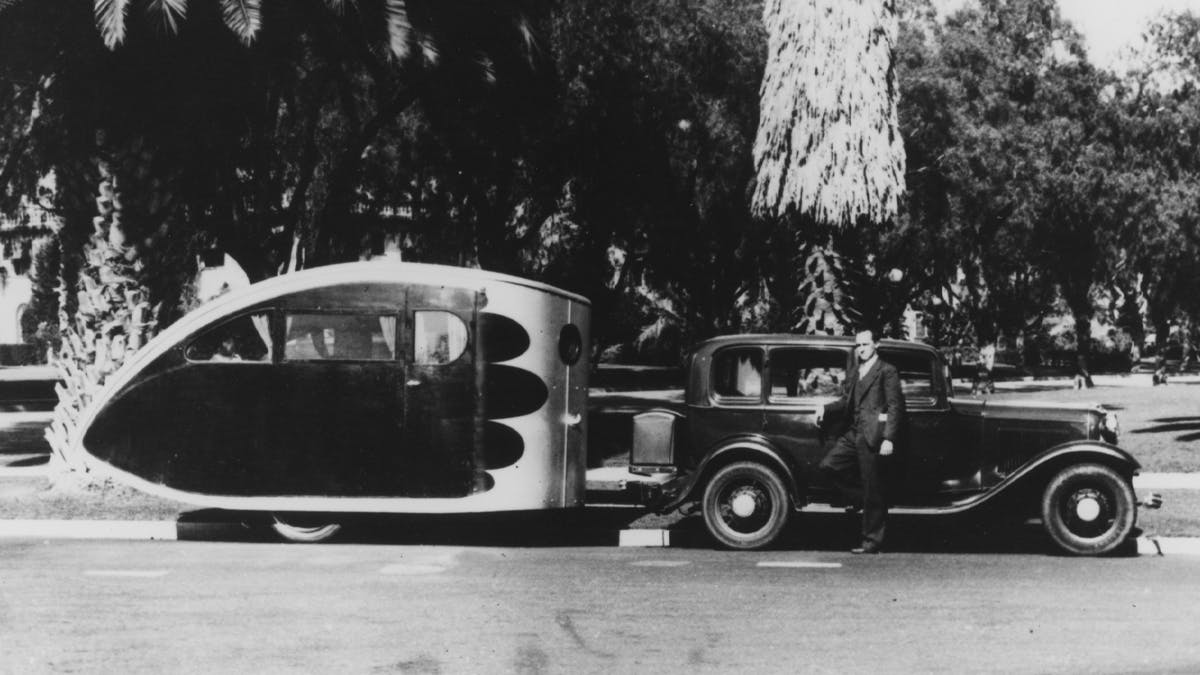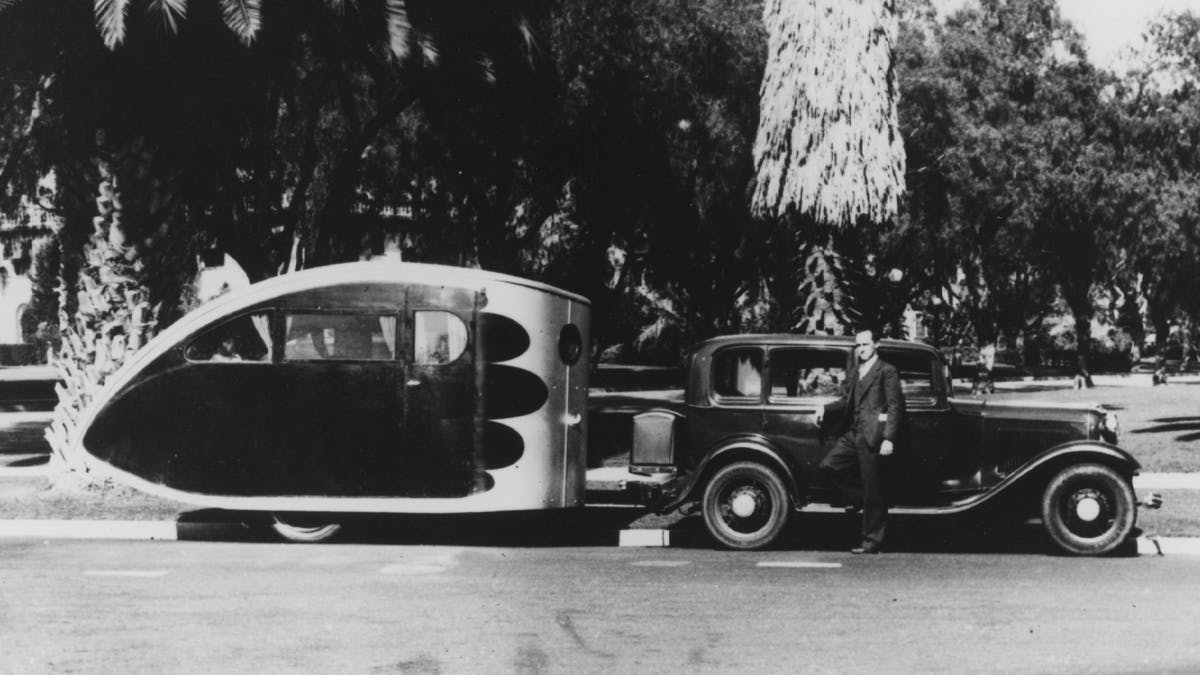 Torpedo
In 1931, Wally Byam opened a factory to produce the Torpedo Car Cruiser, a tear-drop-shaped trailer which he had previously been making for friends as well as selling kits so that others could build the model themselves. This model, made of plywood, was advertised for its streamlined design, and a floor plan with plenty of "walking space," a stove, sink, ice box, and storage.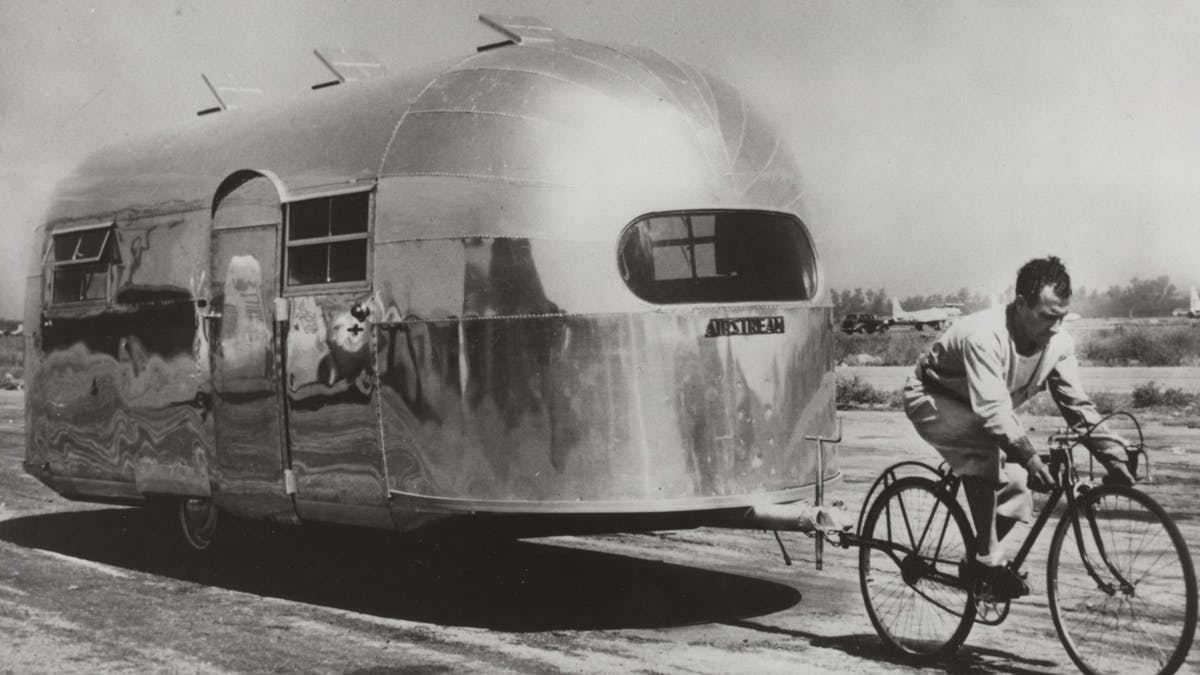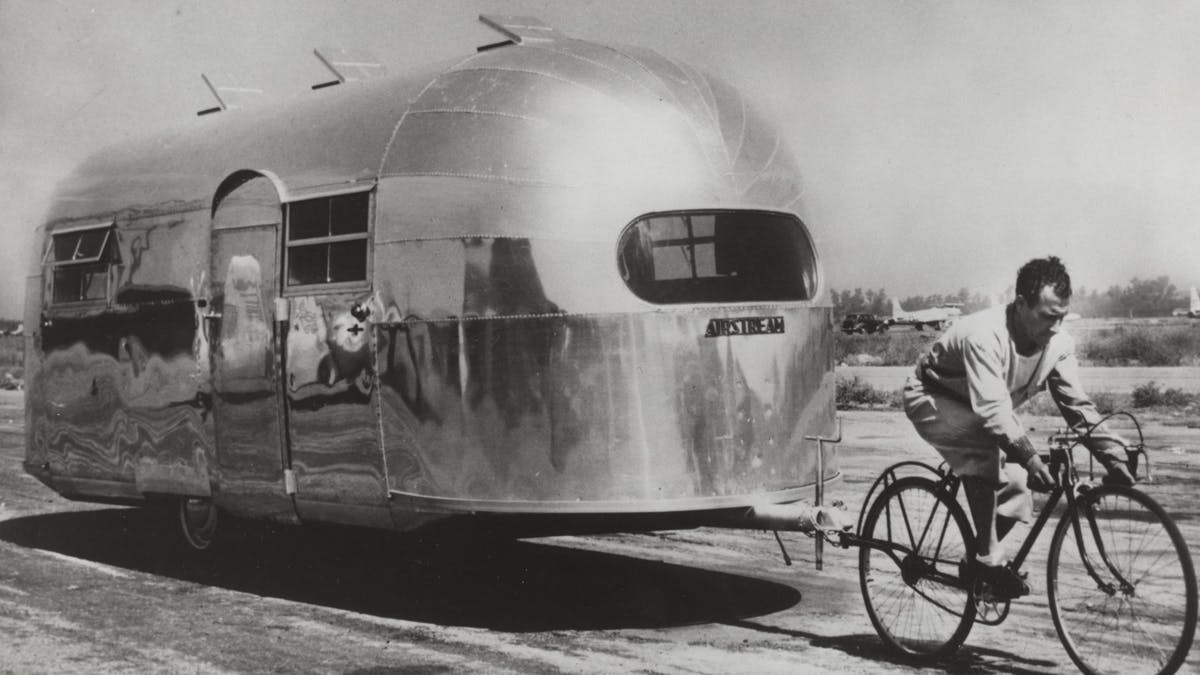 Liner
The 22' Liner, introduced in May 1947, resembled the pre-war Airstream Clipper but incorporated the engineering knowledge that Wally had gained while working in the aircraft industry. The Liner was marketed as "the world's largest, fastest, easiest towing trailercoach," and was featured in the now-iconic photo in which it's towed by famous French cyclist Alfred Letourneur.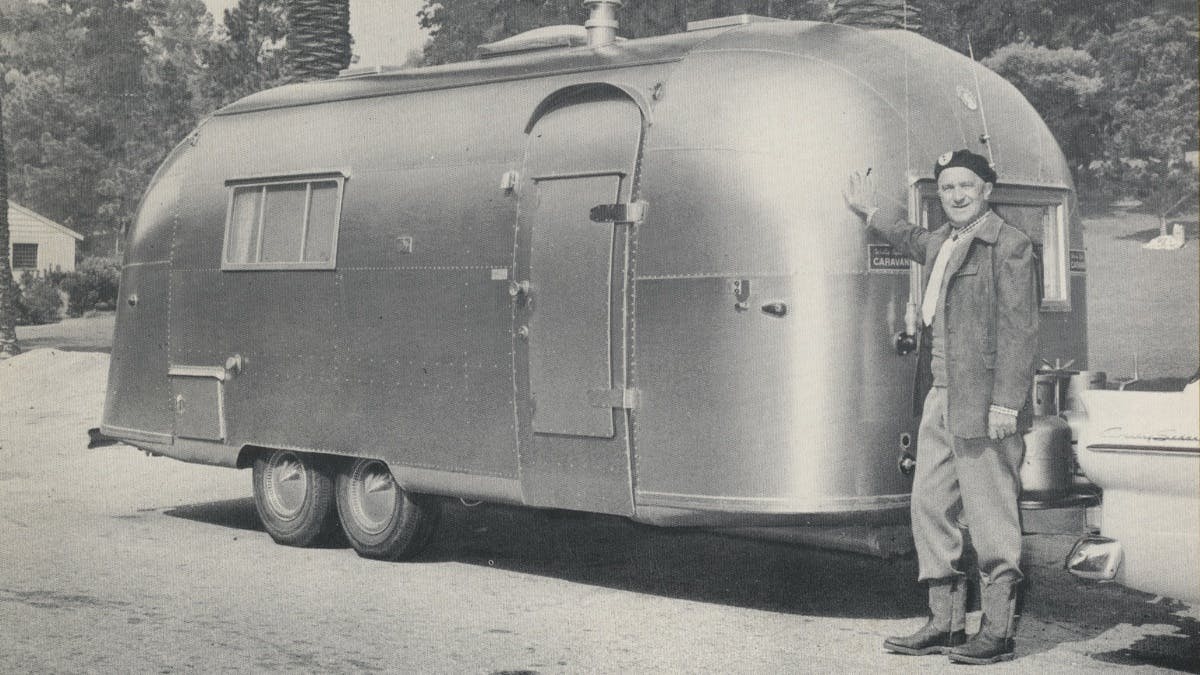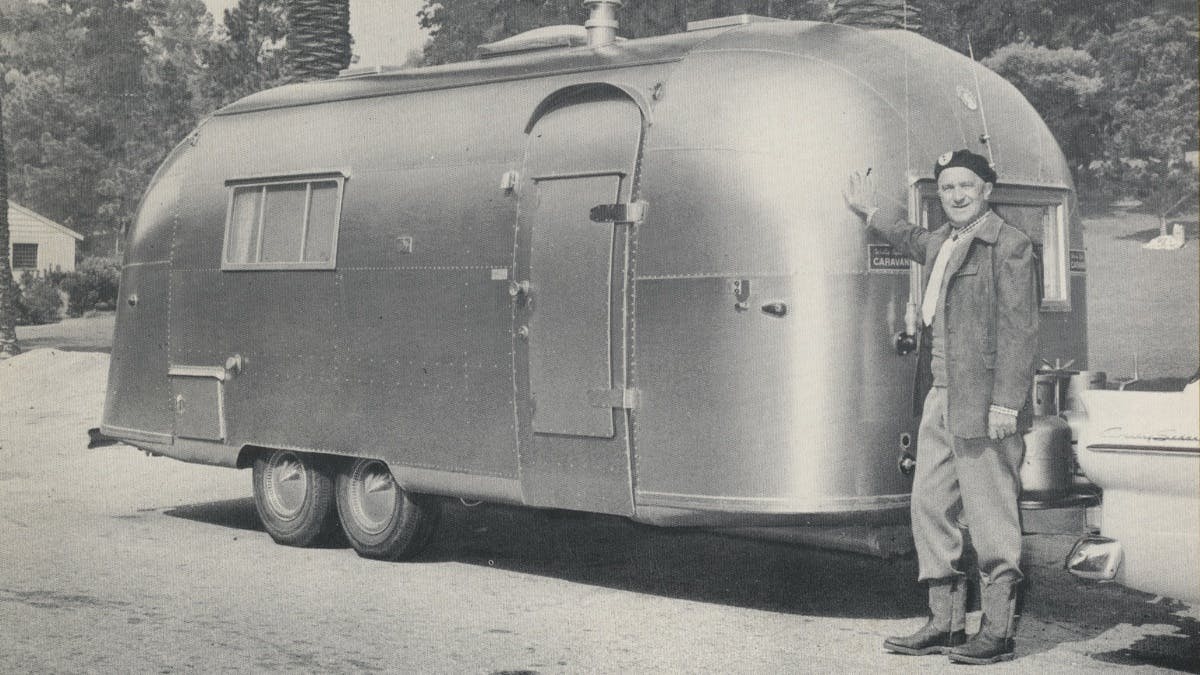 International
In 1958 Airstream introduced the International line, the first ever self-contained travel trailers with battery power and tanks that allowed people to stay comfortable while boondocking. The International was available in the 16' Bubble, 22' Flying Cloud, 22' World Traveler, 26' Cruiser Tandem, and 30' Sovereign of the Road. The International line has been redesigned throughout the years since 1958, and is available today in the Signature and Serenity models.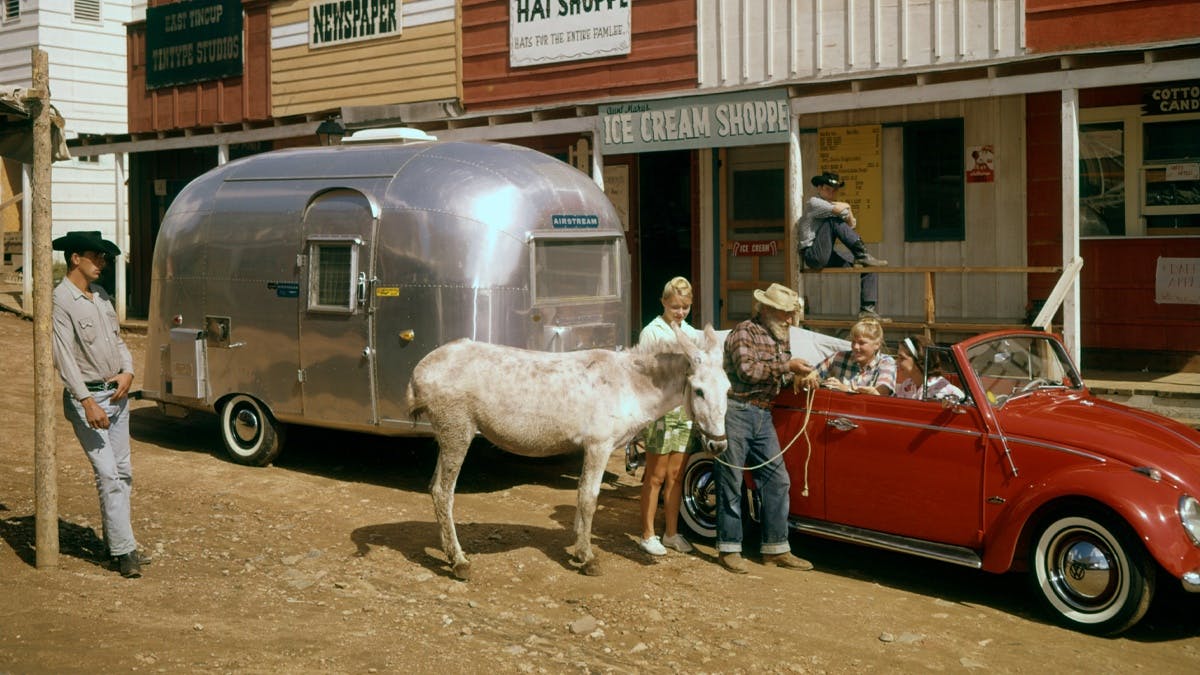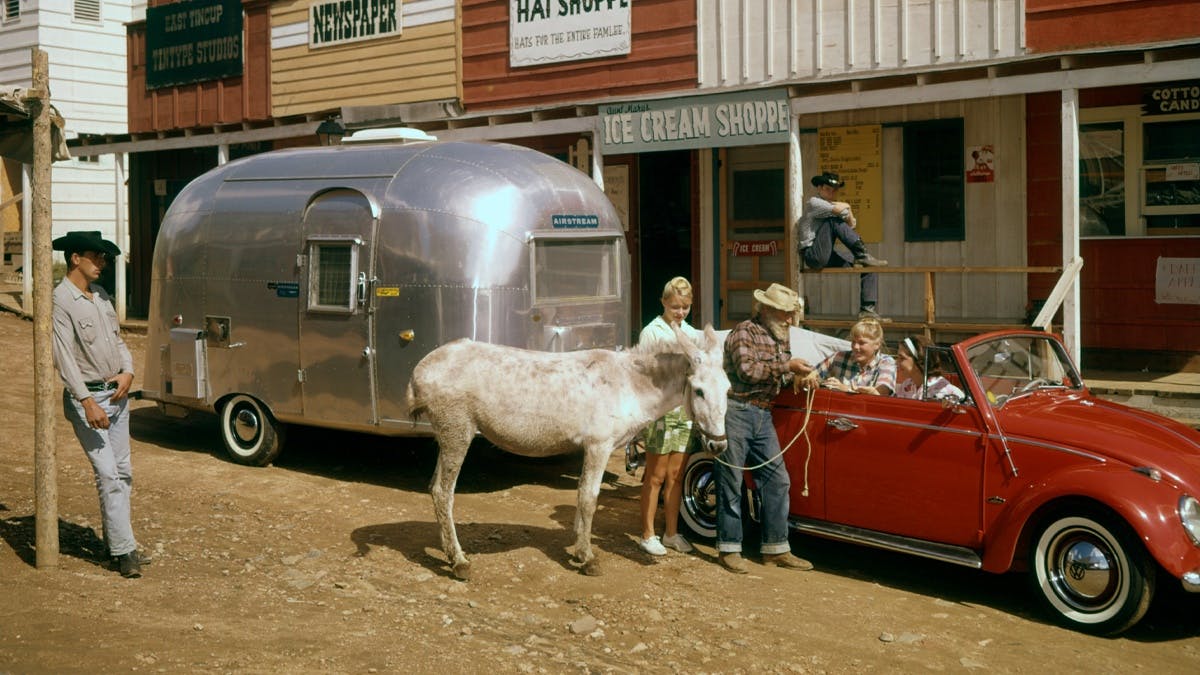 Bambi
In response to a growing number of people who were buying smaller family vehicles, the Bambi single-axle Airstream travel trailer launched in 1961. It was small, light, self-contained, and easy to tow. We still use the Bambi name today in reference to any single-axle travel trailer. Learn more about what makes Bambis so special and approachable here.