Nothing can put a damper on outdoor plans like rain. If you find yourself singing the popular 17th-century nursery rhyme "Rain, rain go away, come again another day…," it might be time to find resourceful ways to pass the time while you wait for the clouds roll over. After all, sitting around waiting for the rain to stop is the best way to make it feel like you're wasting valuable time. When you can't be out enjoying Mother Nature's playground here are some things you can do.
1. Read
Snuggling up with a good book is a great old-fashioned form of entertainment. Between the pages (or on your screen) you can get lost in an adventure, romance or fantasy, or learn something new. It's also a great time to catch up on your Airstream maintenance skills, discover something new to cook for dinner, or dive deep into the history of Airstream and founder Wally Byam.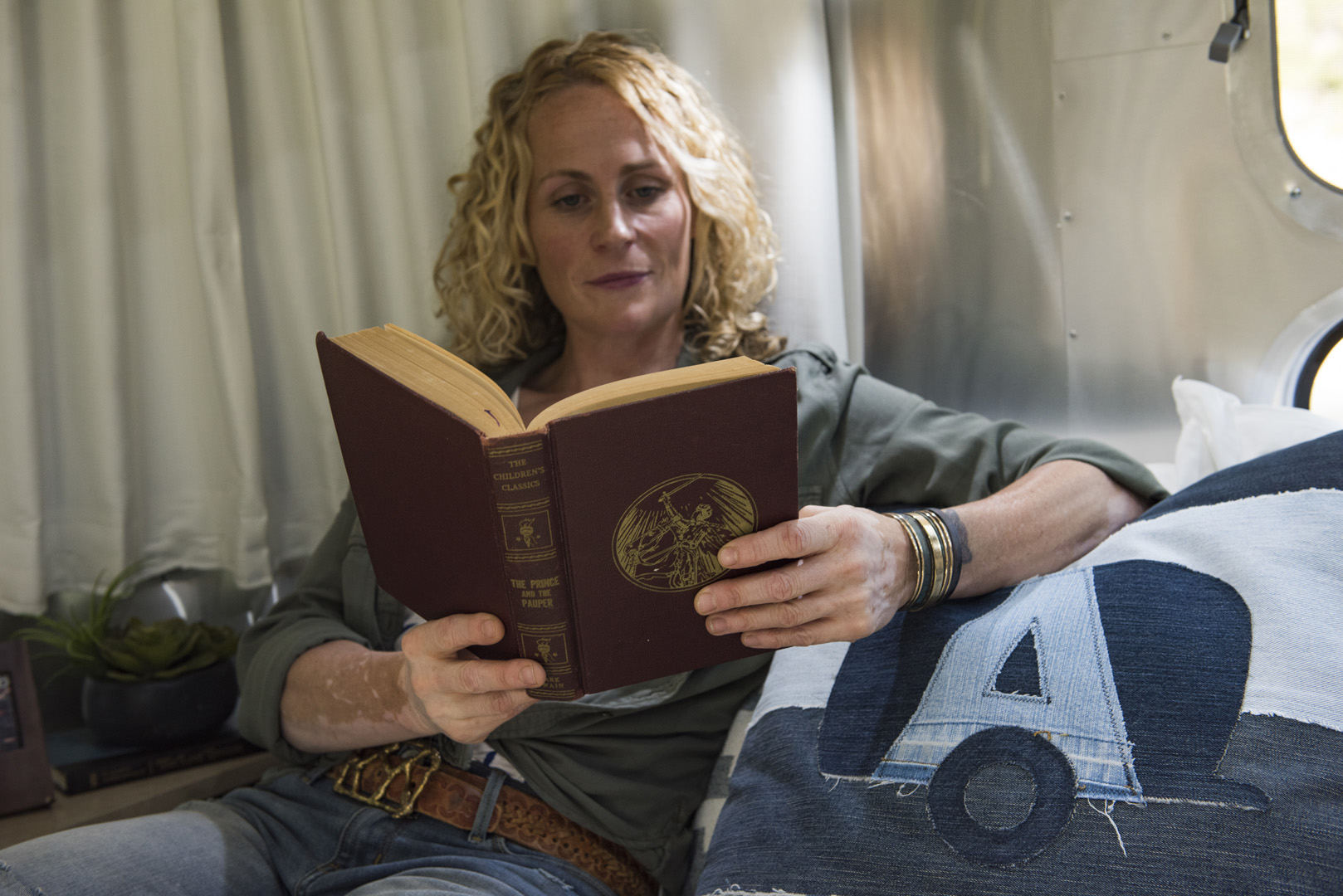 2. Clean
It's not glamorous, but it's a great way to spend time in your trailer with nothing else to do. You can start with basics – kitchen counter surfaces, bathroom and floors. If that's a simple process, consider organizing the storage features in your Airstream. Keeping your trailer tidy and well organized will make finding things for your next adventure easier and relaxing after a long day of exploration more enjoyable.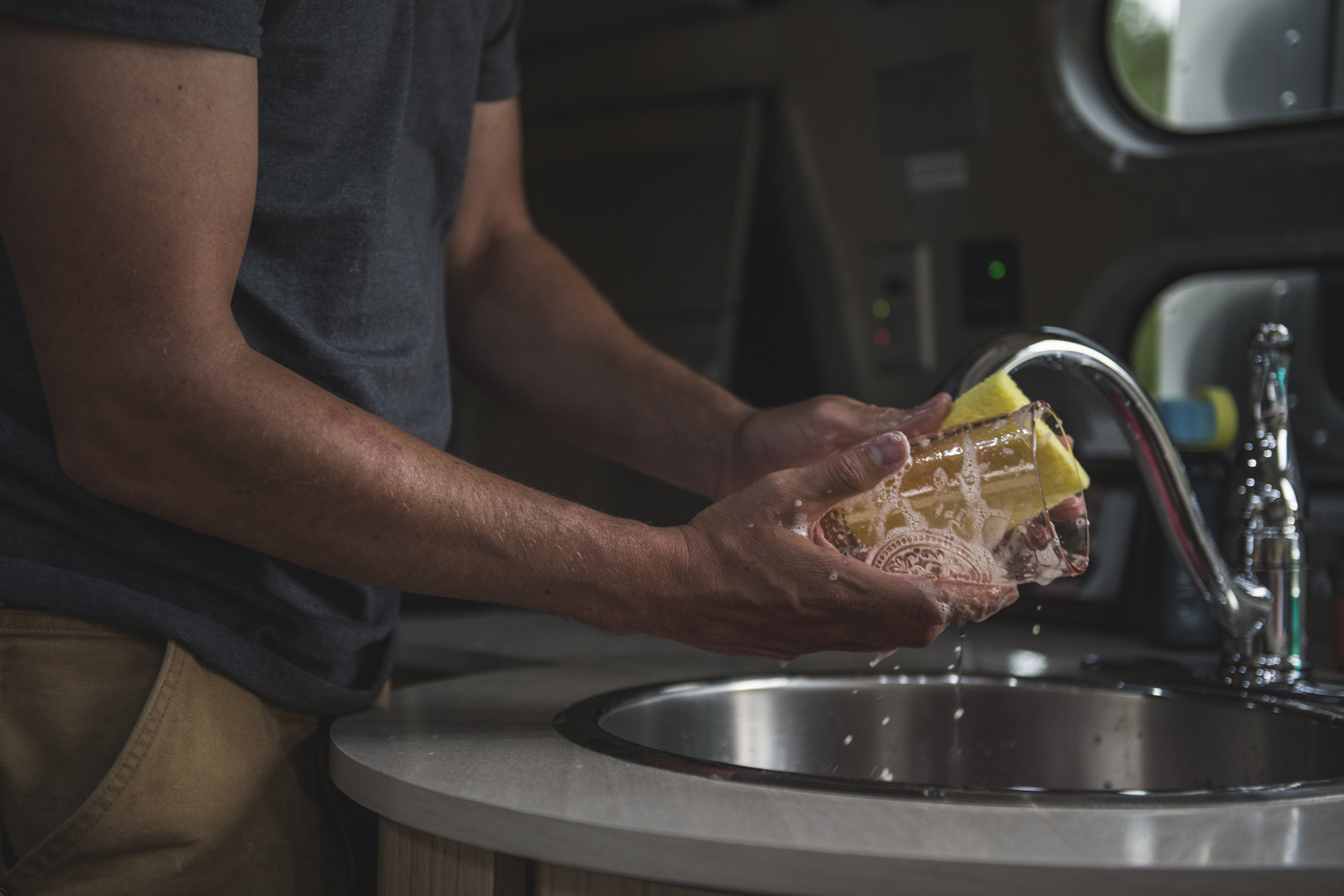 3. Play
If the chores are done, it might be time to have a little fun. Pull out the deck of cards and start a game of solitaire if you're flying solo, or recruit your family or friends from across the campground for a game of euchre or gin rummy. Not a card player? No problem. Everyone can enjoy some Pictionary or monopoly or other favorite board games. If nothing else, the rain will pass and someone will have bragging rights.
4. Relax
Perhaps your travels have been hectic or hurried. Hunkering down inside and relaxing might be just what the weather ordered. With the Airstream Connected kit you can stream anything. You're just a few clicks away from an epic television binge or the latest blockbuster. Make some popcorn and sit back and relax. Or put away the devices, turn off the television, light a candle and go inward with a meditation on life, exploration, and the joy of travel. At the very least, the sound of rain on your roof might just lull you to sleep and before you know it the sun will be shining again.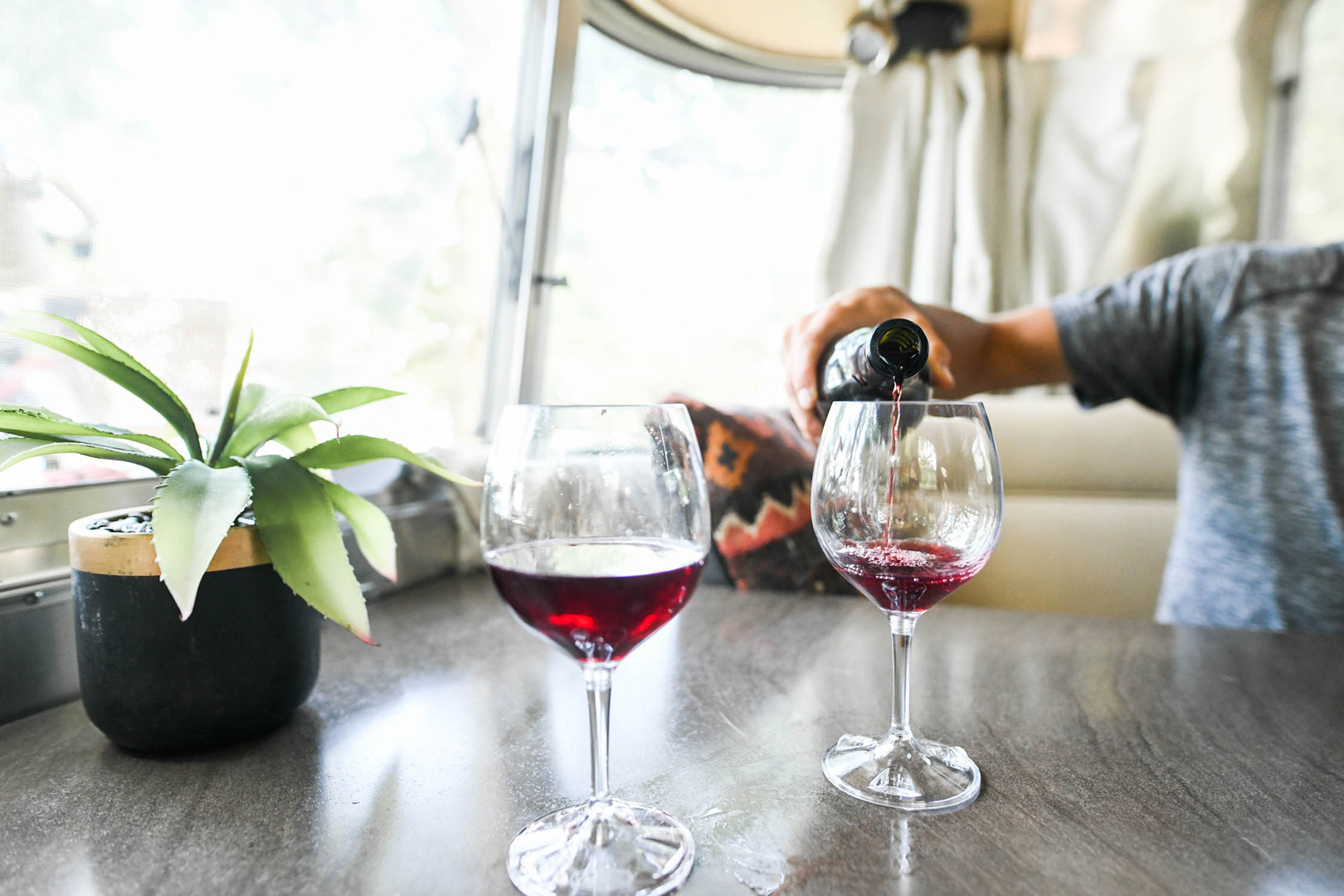 5. Write
When you're traveling, it can be hard finding time to record your memories and the experience for later. Writing is a great way to reflect on your adventure, and looking back on your travels and reliving those experiences can be one of the most fulfilling parts of traveling. You never know who might get some satisfaction out of your travel record – relatives, friends, children, and grandchildren might someday see those dusty notebooks in the attic as a treasure trove of family history.?
6. Get Outside
One of our favorite sayings is that there's no such thing as bad weather – just bad clothing and gear. With the right raincoat, waterproof boots, and a healthy dose of caution thrown to the wind, rainy days can yield some of the most incredible scenery and hikes to remember. Just as a landscape is transformed by snowfall, the mist and fog that comes with a rainstorm can render a familiar landscape into an unrecognizable world. Just be sure to stay inside if thunder and lightning are present.?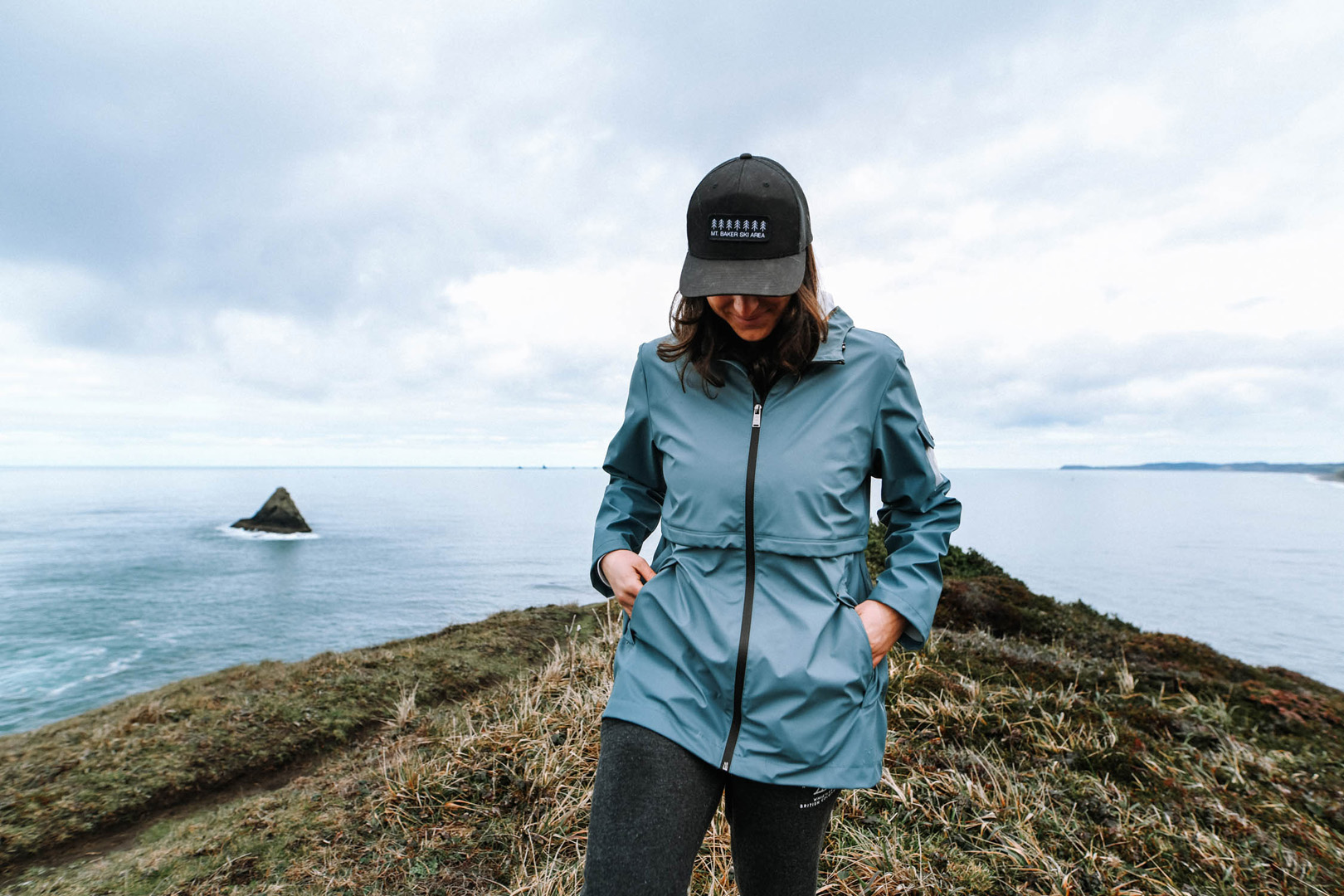 Engage your mind, clean some grime, have some fun or unwind. Before you know it, the sun will be out and you'll be off to your next great adventure. On the way, you just might find a rainbow.
?